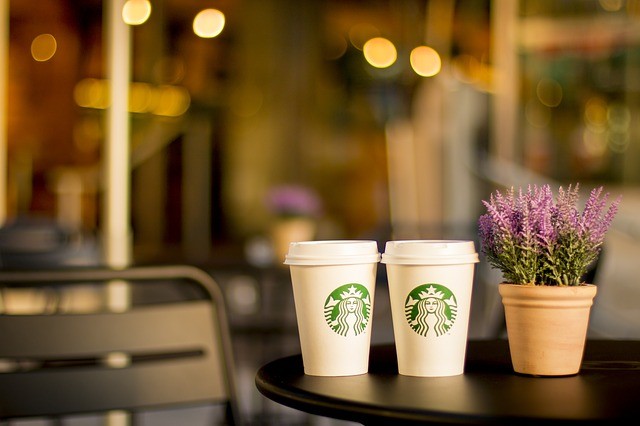 Innovations are always a good way to attract new customers, especially when they're intended to promote versatility and improve existing processes. Starbucks is perhaps the most known coffee shop worldwide, having thousands of stores and making us all addicted to their unique flavors. With almost 30,000 stores and an average of  500 customers per day on each one, the coffee shop handlings millions of dollars in transactions on a daily basis. It appears that Starbucks is now looking to further improve the customer experience by updating its platform in association with Microsoft.
According to the press release published by Microsoft, Starbucks approached the massive tech company seeking to hire services to upgrade their current platform, implementing an improved customer experience through the use of technology to facilitate the commercialization of their products. The partnership will work towards the developing of a new blockchain platform for Starbucks aimed to serve its clientele in the best possible way.
It appears Starbucks will also take advantage of other existing tools from Microsoft such as Microsoft Azure and Azure Sphere for the development of an App allowing customers to visualize a live menu where the entire process of making the coffee will be seen. Thanks to this innovate app, customers will be able to see the supply chain, the toasting process of the coffee, the dates, where it's from and pretty much everything about it, giving users a unique knowledge on what they're really consuming.
This level of transparency aims to cater Starbucks clientele through Microsoft's Azure Blockchain Service, a platform that was developed to oversee the supply chain processes and that Starbucks has now decided to add to its services to keep an updated track of their products, while also sharing interesting info about it.
What we're still working on is interviewing coffee farmers in Costa Rica, Colombia and Rwanda, learning more about their stories, their knowledge and their needs in order to determine how digital traceability can best benefit them
Michelle Burns, Starbucks senior vice president of Global Coffee & Tea
Ultimately, Starbucks is looking to take advantage of blockchain tech and empower coffee makers, providing a live feed of the entire process, detailing the procedures and the quality of the product, allowing both, customers and coffee makers, access to information that will allow them to improve products.