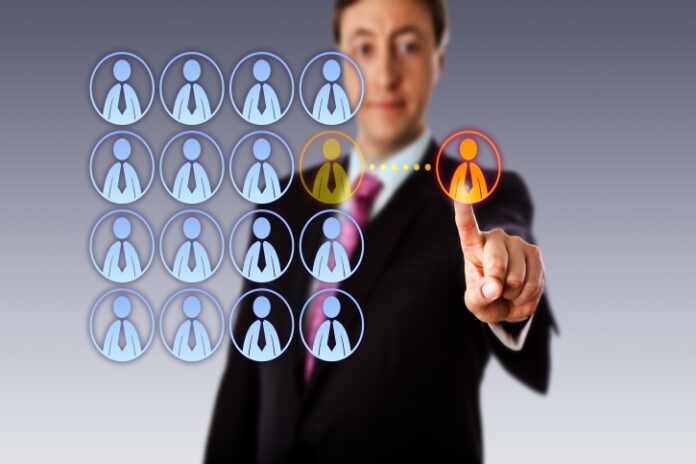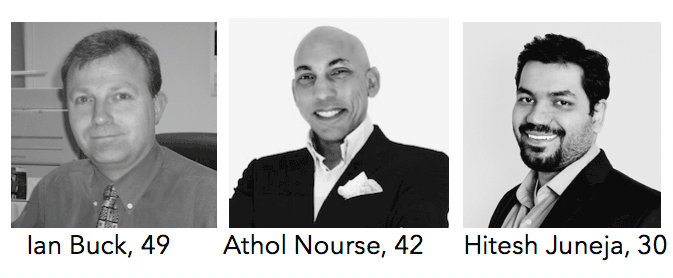 27th January, Tortola, British Virgin Islands: Spectre.ai, the world's first broker-less trading platform has announced hires Hitesh Juneja, Athol Nourse, and Ian Buck, to head up their global business development activities and scale up users on the Spectre.ai and DALP (decentralized autonomous liquidity pool) framework.
Hitesh, an Orange County (USA) native, joins as Chief Marketing Officer (CMO) and will be responsible for the group's comprehensive marketing strategy with the aim to scale users on the Spectre.ai platform. Hitesh, a serial entrepreneur, has an extensive track record in building multi-million-dollar cross-sector businesses.
From 2009 until the present, he has been co-founder and head of business development at J&H Business Institute Corp, growing the group's revenues to $20 million. From 2013 until the present, he has also headed up business development at INFINii Group where his marketing campaigns generated over $30 million in revenue, over 600,000 leads, over 200,000 customers and oversaw $3 billion + in indirect e-commerce sales volume.  Hitesh will now be grouping his skills to drive user growth on the Spectre.ai trading platform. He brings tremendous energy and exposure to the Spectre.ai platform: "The DALP represents one of the first truly practical innovations using blockchain technology and holds the potential to create truly trust-less, tokenized platforms in multiple industries. I'm very excited to be working with the Spectre team to make Spectre.ai, one of the DALP's first apps, the standard for all online fraud-free trading." Juneja commented.
Athol has a deep institutional equities and FX background serving as the Global Head of Institutional Business for Synergy FX and General Manager for ThinkMarkets since 2011. There he was responsible for global business development initiatives with a special focus on Asia & emerging markets. He delivered strategic direction for expansion of the company's Asian market footprint using proven business models. He also cultivated new geographical markets leading to significant growth in revenues and an increase in trade volumes within the region. Athol customized and strategized IB programs for niche markets in Asia, where he was responsible for building out the IB/partner offerings and also promoting liquidity solutions into the MT4 broker space. Athol has played a key part in building the brand confidence in niche markets within Asia, which had a significant impact on bottom line revenues and market share footprint for both Synergy FX and ThinkMarkets. "My vision is to make Spectre an industry leader and to be seen as the world's number 1 trusted online broker. I believe the company is well positioned to disrupt the traditional online trading space, revolutionize trading and dominate this space by leveraging off the power of the Ethereum blockchain." Nourse commented.
Ian Buck, hailing from the UK, joins as the Head of Investor Relations (catering to investor queries) and contact point for the Spectre Partner Program where he will work with Athol and Hitesh to build out global affiliate and IB (introducing broker) program. Ian has 17 years experience running privately owned small businesses in the U.K. in the promotional, marketing and print-brokering sector, in addition to many years as an affiliate in the financial trading world. Ian has affiliated for many binaries, CFD, and Forex brokers and knows first-hand what affiliates look for and expect from a partner program, and the importance to affiliates of open communication with their account manager. He has long been frustrated with the dishonesty and fraud so rife with brokers in this industry and is excited by what Spectre represents as a new era in online trading.
Kay Khemani, CEO of Spectre.ai commented: "With Hitesh's extensive marketing campaign experience and ability to create substantial user-bases along with Athol's specific expertise in building out affiliate/IB programs in a large target market like Asia, we are covering two bases here and giving Spectre.ai the requisite engines for growth." Spectre.ai recently struck a strategic alliance with Trakinvest.ai, one of Asia's prominent social trading companies and client-acquisition partner for Spectre.ai.
The Spectre.ai trading platform launches on March 31st, 2018. It is strictly closed to U.S citizens.
Company Contact: Ian Buck, Head of Investor Relations
Email: [email protected]
Disclaimer: This press release may contain forward-looking statements and is not to be deemed as investment advice.