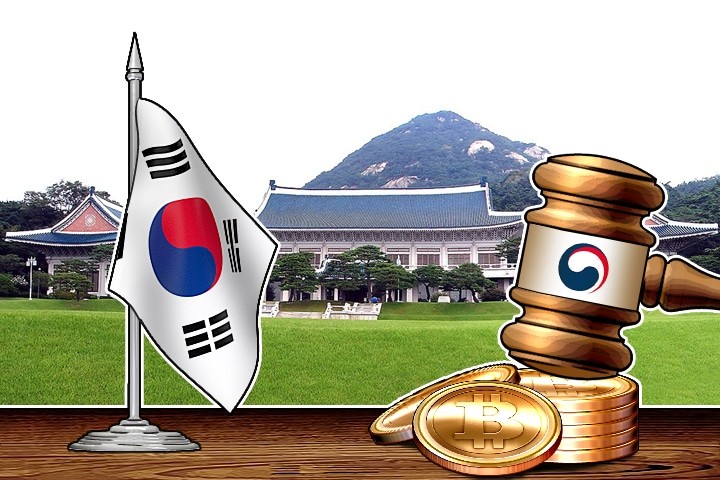 The new ban would prevent all South Korean banks from participating in cryptocurrency, including issuing accounts to clients for the purpose of cryptocurrency trading and exchange.
Earlier this week, South Korean financial regulators announced that they would impose a bank on cryptocurrency which would essentially prevent banks from participating in the industry. The ban will require that all South Korean banks stop issuing account necessary for cryptocurrency trading. This move will hugely impact major South Korea-based crypto exchange such as Korbit, Bithumb, and Coinone. Prominent South Korean banks such as the Industrial Bank of Korea, Shinhan Ban, and the Korea Development Bank, have already declared their willingness to comply.
The South Korean government has long been struggling with its stance towards cryptocurrencies and has since its emerging popularity been holding daily meetings in order to discuss possible regulatory approaches.
Yesterday, however, local media outlets started publishing reports which confirmed that regulators have decided to prevent banks from participating in the industry.
AFP reported that according to the South Korean Prime Minister's Office, Seoul would ban all banks from participating in cryptocurrencies. This includes activities such as holding cryptocurrencies as collateral, buying or having it in their possession.
However, the South Korean Herald has also reported that all South Korean banks who issue clients with digital banks accounts with the intention of trading cryptocurrency, will from now on be required to verify the bank account holder's identification when issuing a new account. In addition, all minors and foreigners will be banned from participating in cryptocurrency as well as creating bank accounts.
So far, South Korean banks have been issuing clients with digital bank accounts so that they could participate in the cryptocurrency industry. Any user who wishes to trade is required to open up a digital, or virtual bank account, and deposit money before they are allowed to trade. This is also a requirement of all South Korean exchanges, including Bithumb, the largest South Korean crypto exchange.
According to Kyunghyang Shinmum, a user can only start trading cryptocurrency after they've joined an exchange, set up a virtual account, and deposited money into the account.
This announcement signifies the very first ban imposed on virtual bank accounts in cryptocurrency's history.
All major South Korean banks, including commercial and state-backed institutions, immediately responded to the announcement by stating that they will immediately stop issuing virtual banks accounts. Some banks even went as far as to start canceling previously existing accounts.
Local media outlet, Arirang News, reported that this new policy will essentially prohibit the majority of South Korean traders from participating in the industry. Especially since all major crypto exchanges in the country such as Coinone and Bithumb require users to have a virtual account before starting to trade.
According to Business Korea, once a bank decides to start closing virtual accounts, it will be impossible for South Korean traders to take part in cryptocurrency trading. Shinhan Bank, KEB Hana Bank, Korea Development Bank (KDB), KB Kookmin Bank, Industrial Bank of Korea (IBK), and Woori Bank have all stopped issuing virtual accounts.
However, according to Kyunghyang Shinmun, Shihan Bank will not cancel previously existing virtual accounts.
Business Korea reported that the state-backed KDB, who generally issues virtual accounts for Coinoin users, stated that they intend to immediately stop all business related to the cryptocurrency industry as of January 2018.
Woori Bank is taking a similar approach as KDB. The bank, who issues accounts for Korbit users, intends to suspend all previous accounts. KEB Hana Bank, IBK Bank, and KB Kookmin bank have all confirmed that they will no longer issue virtual accounts.
However, Nonghyup Bank has yet to issue a statement regarding its approach. Nonghyup provides virtual accounts to users of several major exchanges including Korbit, Bithumb, and Coinone.