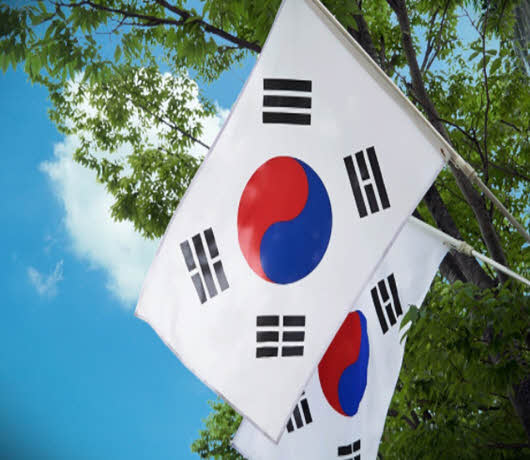 More and more cryptocurrency exchange platforms are opting to self-regulate as the Korean Blockchain Association already boasts 66 members and counting.
Despite being formally launched only a few days ago, the Korean Blockchain Association (KBA) seems set to make a huge impact on the country's cryptocurrency industry. The KBA promotes self-regulation in matters pertaining to cryptocurrency, and ever since its official launch on January 26th, the organization already boasts 66 members, which include some of the country's most prominent exchanges such as Coinplug, Upbit, Coinone, Upit, Korbit, and Bithumb.
To celebrate the launch, the KBA held an inaugural ceremony in Seoul at the Yeouido National Assembly Hall. In attendance at the ceremony were 58 out of the 66 members, as well as Kim Sung-tae of the Free Korean Party, and Min Byung-Doo of the Democratic Party.
Chin Dae-jae, who formerly served as the Minister of Information and Communication of South Korea, has been elected as the Association's very first chairman. According to a local media outlet, Top Star News, Chin noted that the economic reality was shifting and becoming a speculative environment due to the public's increasing interest in Bitcoin and all other cryptocurrencies. Chin added that the KBA aims to function as a means of communication between the industry, the government, and its regulators.
According to Chosun, the Association will dedicate the first six months of 2018 to creating an easily approachable information system that will educate the public on cryptocurrencies. The media outlet adds that the KBA intends to create a standard index of cryptocurrency prices, which will serve as a source of credible information on the matter.
The establishment of the KBA has been in the works for quite some time. The Association suggested the route of self-regulation in December 2017, after consultation with the relevant authorities and banking sector. Last month, 14 different exchanges swiftly embraced the self-regulation policies, which included all major South Korean exchanges, with the exception of Upbit, who then joined earlier this month.
The KBA has created a committee dedicated to self-regulatory policies that will work closely with all member companies.
Chin stated that this committee would be established within the first half of 2018. The newly-elected chairman added that the KBA would use the Japanese regulatory policies as their case study to ensure a stable ecosystem. Chin also noted that he would take a further initiative to create an educational environment for potential investors.
Hankyoreh reports that the KBA will incorporate self-regulating policies that will extend to issues such as consumer protection, cryptocurrency exchange virtual bases, and employee ethics.
[ninja-inline id=4875]