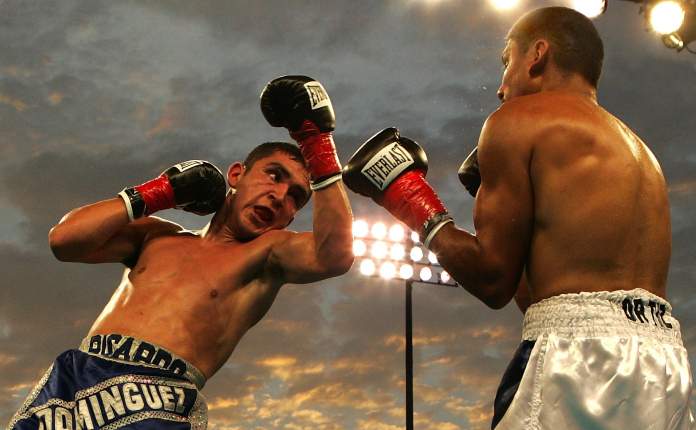 Litecoin has announced its plans to sponsor the UFC 232 event, which main event is the dispute for the UFC title, a match between Jon Jones and the current title holder, Alexander Gustafsson. The match will take place on December 29th with the Litecoin logo being displayed in the ring, among other brands that are also sponsoring the show.
Excited to announce that the Litecoin logo will be on the canvas as the Official Cryptocurrency Partner of @UFC 232 on 12/29 in Inglewood CA! Read more: https://t.co/y4yvPWb6rj pic.twitter.com/ddML54j5GH

— Charlie Lee [LTC⚡] (@SatoshiLite) December 26, 2018

The announcement was made via Litecoin's website, which main goal is to give the company a bigger specter worldwide through the advertisement of such an expected event. The growth of UFC events throughout the last years has been exponential, with some fights being transmitted worldwide, which is exactly why Litecoin chose to sponsor the event.
Litecoin is one of the first cryptocurrencies to become an official sponsor of the UFC. Through this partnership, Litecoin is hoping to spread the concept of cryptocurrencies and blockchain technology to a wider audience. It is expected that the sponsorship deal will generate interest in the usage of cryptocurrencies in general.
Additionally, Litecoin hopes to engage in a long-term relationship with the UFC, saying:
Throughout the past year, Litecoin and the Litecoin Foundation have had the opportunity to partner with some great companies and brands. While we will continue to explore these opportunities in 2019, there are several reasons why we think it makes sense for Litecoin to step into UFC's world-famous Octagon now.
Despite the bear market, Litecoin is still working on developing its product, spreading the word and investing in new ventures that hopefully will bring a return of investment to the company in the long term. As many community experts have predicted, a lot of projects are going through very difficult times, with some of them disappearing altogether and with only the strongest one surviving at this time. Many companies have reported cuts in their staff, keeping the absolutely necessary to survive the winter, in hopes of a better tomorrow.