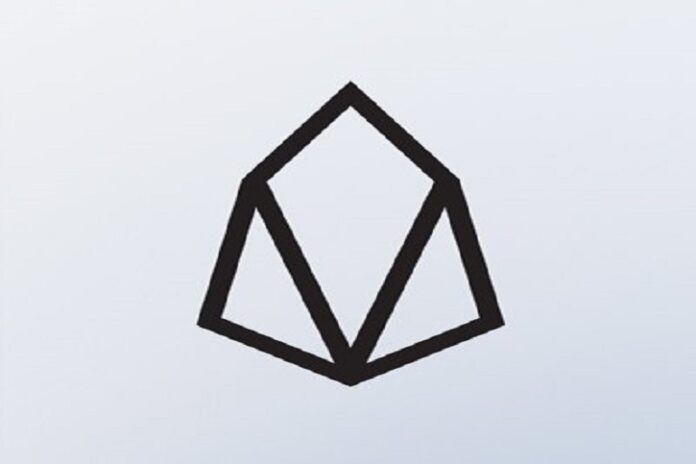 EOS.io is one of two ICOs (Tron being the other one) to move on from the tried and tested ERC20 standard and into a brand new technological realm. June 2nd is the scheduled date for the release of EOS' own Main Net, which will herald a new chapter in blockchain history.
The value of the EOS token has skyrocketed in the run-up to this marked date in the
blockchain calendar, rising 72% over the last few days alone. In real terms, EOS is
now positioned fifth in the value ranking of all cryptocurrencies.
https://www.youtube.com/watch?v=3kqkTYqTvDA
Why is the EOS Main Net a big deal?
ERC20 is the underlying technology that powers smart contracts across the blockchain. The standard defines a common set of rules for Ethereum tokens to follow.
As of the beginning of 2018, there are about 21,000 ERC20 token contracts in existence, EOS being among the most successful tokens in fact.
EOS is on the brink of leaving this standard behind and migrating into its own, proprietary blockchain, thus introducing a brand new blockchain architecture designed to enable both vertical and horizontal scaling for decentralized applications.
EOS describes its technology as:
Parallel Processing
A Decentralized Operating System
A Ratifiable Constitution
Self-Sufficiency and Evolution
Consult this blog for more information about these features.
The EOS has accrued significant value since its inception. Its token was trading at between $14-15 at the time of writing (mid-May 2018).
What is the EOS token?
https://www.youtube.com/watch?v=9XP4A4IfuXo
The EOS token is the currency deployed for the EOS.io platform.
Developed by Hong Kong-based company block.one, the platform is designed to enable
developers to create DApps and deliver never-before-seen transactional speeds.
The platform has generated a great deal of positive sentiment among investors, due to its capacity for innovation and technological leap, largely driven by the developer's claim that the EOS network will greatly improve transaction speeds across the blockchain. Such innovative drive has led to a massive increase in token value.
A recent EOS post on Medium specified that the slowest speeds delivered by EOS would be 1,000 transactions per second (TPS), with average and best case scenarios delivering speeds of between 3,000 and 6,000 TPS which would make EOS one of the fastest blockchains by transaction speed.
EOS token guidelines for existing token holders
☎️ing all #HongKong tech #entrepreneurs! Join us and @EOS_io at the #EOSHackathon June 9-10. https://t.co/fYzklpJ32a

— AngelHack (@AngelHack) May 12, 2018
Currently, EOS tokens run on the existing Ethereum network, but once the MainNet network is launched, EOS tokens will be migrated there.
Anyone holding EOS tokens at present must register them on the EOS platform before June 1st. If this is not done, the tokens will become frozen on the Ethereum network.
Also, any token holder whose tokens are on an exchange should check if that exchange supports the migration to the EOS MainNet. If it does, the tokens should remain there until June 1st.
If it does not, the tokens should be moved to a private, ERC20-compatible wallet
(MyEtherWallet or Metamask preferred). If the EOS tokens are already on either of those wallets, the address should be registered on the EOS.io platform.
The following wallets are not compatible with EOS. If you use any of the wallets mentioned here, you will lose your funds.
Note: This is list is not exhaustive.
Any Bitcoin exchange
Any Ethereum exchange
Jaxx
Exodus
Coinbase
Poloniex
Kraken
Bitstamp
Bitfinex
Bittrex
Cex.io
Where to invest
New Release. New Look. #EOSIO https://t.co/FeFy8JpjHU pic.twitter.com/jGWSu8Ncer

— EOSIO (@EOSIO) April 6, 2018
If you're interested in investing in this potentially groundbreaking project, you can do so via this link.
Conclusion
The EOS has generated a lot of excitement among both blockchain enthusiasts and investors. The value of the token has risen steadily while most other cryptocurrencies tend to fluctuate wildly.
The abandonment of the well-established ERC20 token signifies a bold step forward,
one which EOS hopes and expects to pay off.