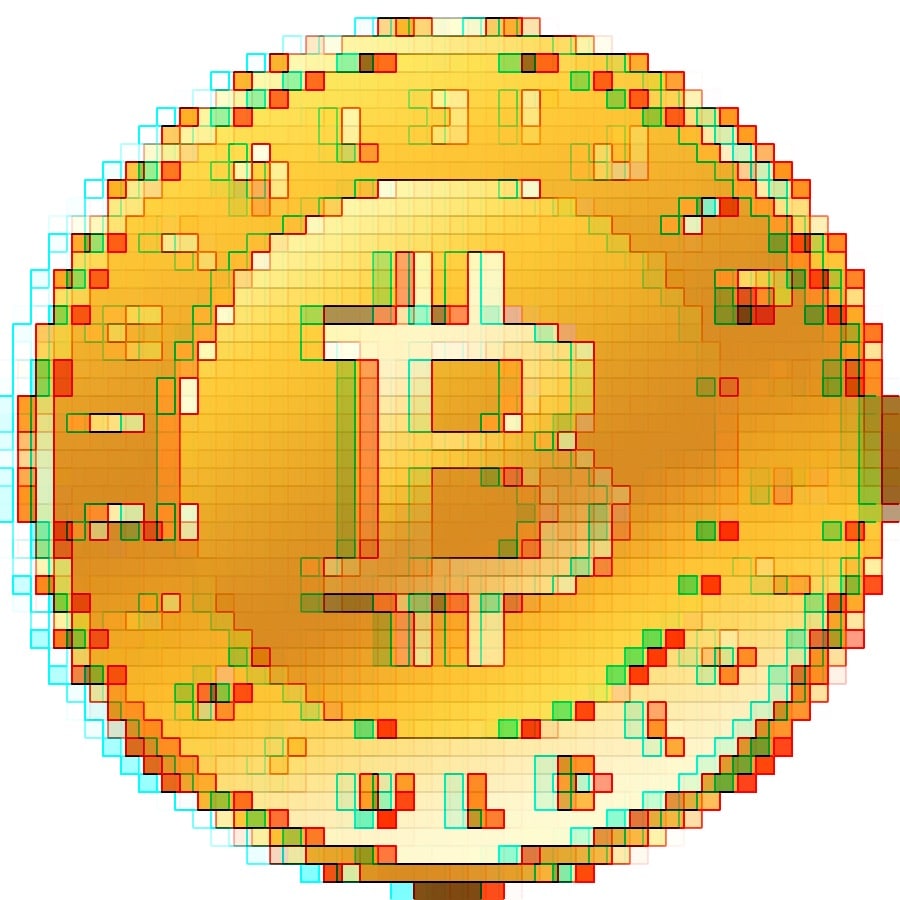 Mark Bern is a Pixel Artist who, for the past 20 years, has been investigating the methodology of digital image processing. As a teenager, Bern explored the possibilities of image manipulation on his first computer – a Commodore 64.
Bern's artwork uses several digital processes to create abstract forms resembling pixelated photos and the late cubism. The artist himself refers to his art as Pixel Art.
Bern has been selling his art pieces and accepting Bitcoin since 2014.
We talk to him about his beginnings, his inspiration, and his decision to accept Bitcoin.
"As a tech-savvy geek I was fascinated by the opportunities digital currencies like Bitcoin have to offer. By accepting Bitcoin five years ago I was one of the first artists worldwide selling my art pieces in exchange for Bitcoin. As you can imagine I am very happy with this decision…"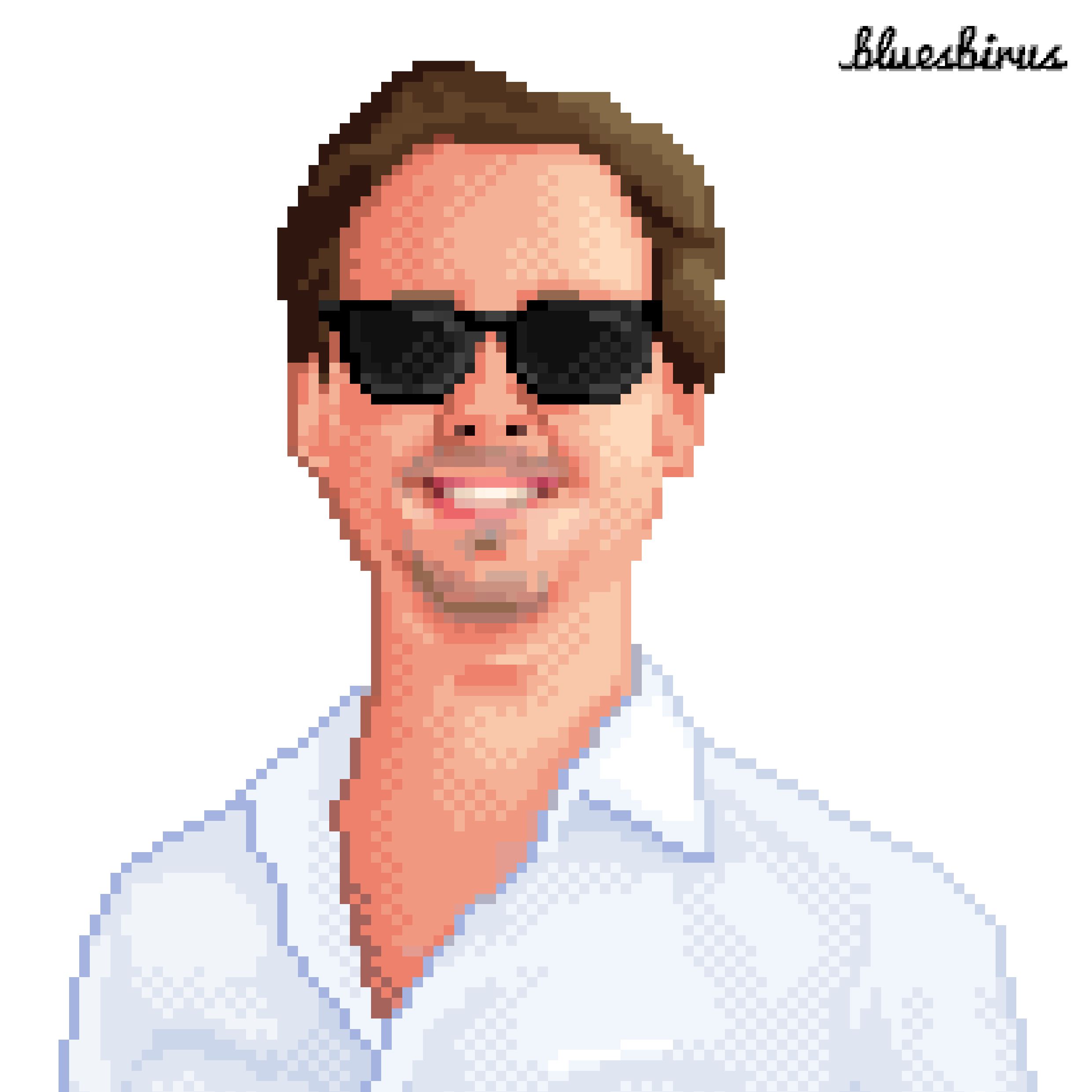 What is your background briefly? 
I'm a tech entrepreneur and co-founded several internet companies. Besides that I was playing around with pixels since my days as a teenager.
How did you move into the art world? 
Ever since I received my first Commodore 64 at the age of 14, I have been fascinated by the possible intricacies that are represented through the pixel world. Where some see logic and numbers, I see the potential to create entire worlds from a blank computer screen.
I had quite an unorthodox journey into the art world. For years I was creating art prints for myself on my computer. A few years ago, I had a few friends over who were constantly complimenting my work without realizing that it was created by me. After the support of several friends in the art world, I decided to send a few of my pieces to an art event. My work was an instant hit so I started my career as a pixel artist. Back in the '90s as a teenager I used a computer to start my own internet company at the age of 19. I was surrounded by geeks, hackers and other innovators in the field of information technology. Back then computers were not really part of our lives and I was fascinated to create art with new electronic tools.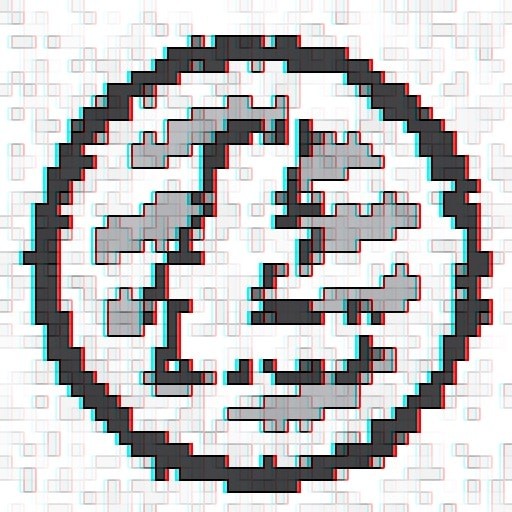 Can you tell us more about your art?
My work begins as a grid, from which I use a digital color palette to build layers of abstract compositions. I mostly draw upon inspiration from the natural world, sensing the changes of light and color as they come into contact with objects, landscapes and people. I capture the reflections, refractions and illusions which manipulate our normative construct of what something should look like. Part of my collection is also in the creation of sculptural objects, a process which begins digitally. I then use 3D printing to introduce the sculpture into our dimension. This technique allows me to create abstract topographies which are intended to be both playful and intriguing, encouraging the viewer to interact conceptually with the form it is representing.
Why did you decide to accept Bitcoin?
As a tech-savvy geek I was fascinated by the opportunities digital currencies like Bitcoin have to offer.
Back in 2014 I was one of the first artists worldwide accepting Bitcoin so a lot of the early Bitcoin hodlers found me and my pixel art. I realized the power of cyptocurrencies when an art collector from Australia wanted to buy art pieces using a traditional bank check sent via postal mail to Switzerland. It took weeks and was extremely expensive so by switching to Bitcoin the whole process was far more convenient and faster. As you can imagine I am very happy with this decision.
As someone who worked and lived in the midst of the dot.com bubble, do you notice any similarities in the current Bitcoin craze? 
There are definitely some similarities especially when it comes to ICOs. Besides that I'm personally convinced that crypto-assets and the tokenization of real-world assets will change the world completely. And this will happen much faster than during the first digital revolution in the 2000's.
Is there anything else you'd like our readers to know?
Crypto currencies will change the world!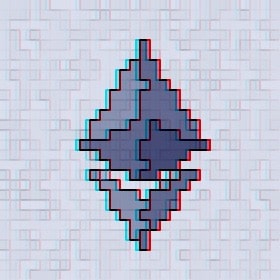 Find out more about Mark Bern and his work:
Website markbern.com
Facebook markbernart
Twitter markbernart
Instagram markbernart
Ideally via [email protected]
Can you also add my social media channels?
Facebook markbernart
Twitter markbernart
Instagram markbernart