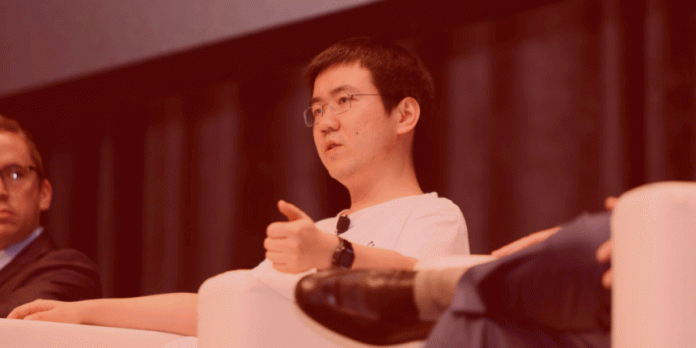 Zuoxing Yanga, a former Bitmain employee and CEO of rival miner manufacturer, MicroBT, has been arrested by Chinese authorities.
According to a report by a local Chinese outlet, BlockBeats, the investigation is purportedly in conjunction with an ongoing intellectual property dispute between Yang and his previous workplace, Bitmain.
Citing sources close to the matter, Blockbeats relayed that Yang was apprehended by police in late October and may face up to 3 to 7 years prison time if convicted.
The founder and CEO of mining machine #WhatsminerChina, Zuoxing Yang, was taken by the police. is may related to the intellectual property dispute with #Bitmain. If the final investigation is true, he may be sentenced to a fixed-term imprisonment.https://t.co/WcTMUQ7Uwc pic.twitter.com/coztqYSzWU

— Crypto Even (@Crypto_Even) November 8, 2019
A former engineer at Bitmain, Yang was the chief architect behind the firm's principal mining machines, AntMiner S7 and S9. After founders Jihan Wu and Micree Zhan dashed his efforts to secure a stake in the company, Yang left Bitmain and founded MicroBT.
Shortly after his departure, and intellectual rights conflict ensued between Bitmain and Yang, with the firm demanding 26 billion yuan ($3.7 billion) in damages. However, according to Bloomberg, the case was thrown out of court as the disputed circuit designs were already widely available.
Now It appears – with yangs arrested – that the case is open once more.
Bad times for Bitmain 
This isn't the only bit of Bitmain drama to emerge of late.
Micree Zhan, the aforementioned co-founder of Bitmain, was ousted from his executive position in the company last week by former partner Jihan Wu. An internal email sent to all employees, read:
"Bitmain's co-founder, chairman, legal representative, and executive director Jihan Wu has decided to dismiss all roles of Ketuan Zhan, effective immediately. Any Bitmain staff shall no longer take any direction from Zhan, or participate in any meeting organized by Zhan."
It's not been disclosed as to why Wu reached this decision, but it arrives as pressure began to mount within the company, following a turbulent 2018. During the midst of the bear winter last year, Bitmain was forced to cut its workforce in half, a decision which Wu and Zhan clashed over.
Following the ousting, Zhan announced that he was considering taking further steps, penning his litigation plans in an open letter to the company.
BREAKING: Micree Zhan just sent a open letter to all Bitmain employees confirming that he was removed as the legal representative of the company without consent, and that he will take back control of the company through legal channels. #BitmainDrama #CalledIt ? pic.twitter.com/PTGyof57qt

— Samson Mow (@Excellion) November 7, 2019
According to the letter, Zhan learned of his forced departure from the company on a business trip.
"I have never thought that as a person focusing on technology and product, I have to start thinking from legal perspectives. It was embarrassing that as a Bitmain co-founder, the biggest shareholder, and a registered legal representative, I got ousted without any knowledge in this coup while on a business trip."
Zhan continued to assure both company staff and shareholders that he would return to the firm "through legal methods," adding that he was yet to secure the lofty goal of "90% market share of bitcoin miner manufacturing market."
It seems as if things are about to get even messier for Bitmain.