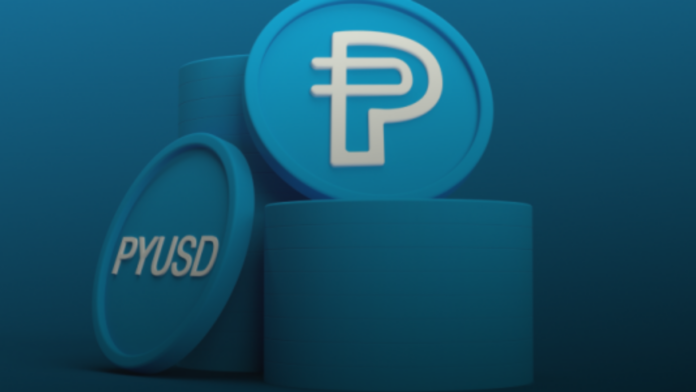 PayPal-operated peer-to-peer mobile payments platform Venmo has announced that it is now offering the PayPal USD stablecoin (PYUSD) to selected users, with a full rollout planned in the coming weeks. The launch allows Venmo users to purchase the stablecoin and send it via PayPal, Venmo, and other compatible external wallets. PYUSD is an Ethereum-based stablecoin that is backed by U.S. dollar deposits and other liquid equivalents such as short-term treasuries. It was launched by PayPal in August and is issued by Paxos Trust. NYDFS has given approval for virtual currency entities licensed in New York to use PYUSD. This marks the first time that users can transfer a stablecoin between PayPal and Venmo at no cost, although fees will apply for transfers to external wallets and merchants accepting PYUSD.
PYUSD Adoption Seems Sluggish
According to a transparency report published by Paxos, the issuer of PYUSD, the stablecoin has not gained widespread adoption despite its promise to promote global payments. As of August 31, 2023, PYUSD had a total net asset value of $45.3 million, with approximately $1.5 million backed by cash deposits and the majority of reserves, $43.8 million, collateralized through US Treasury reverse repurchase agreements. Comparatively, Tether, the oldest stablecoin, has a market capitalization exceeding $83 billion with a 24-hour trading volume surpassing $20 billion. At present, PYUSD ranks 19th among stablecoins in terms of market capitalization. Possible reasons for the slow adoption of PYUSD could include increased competition among stablecoins and potential regulatory setbacks.
Press Releases
In addition to the news about PYUSD, there are several other notable press releases in the crypto industry. One press release announces the explosive 10x growth of the new viral-based meme coin, Rizz Monkey. Another press release reveals that the $HELLO token is coming to Ethereum through the Hello Labs project. A third press release highlights a Chainlink contender that raised over $2.4 million in funding, suggesting that this may just be the beginning for them.
Latest News
The latest news section includes various updates and developments in the crypto industry. One news article reports that a crypto whale was duped for $4.5 million in a phishing attack. Another article discusses how Ethereum developers have put forth a new ERC-7512 standard to represent audit reports on-chain. Additionally, Chinese 'Super SIM' cards are set to feature new digital yuan functions. The trustee of Mt. Gox has extended the repayment deadline to October 2024, and ASIC has initiated civil proceedings against Bit Trade for alleged compliance failures. This section also features a Bitcoin price prediction as the US Federal Reserve keeps interest rates unchanged, a survey revealing that 90% of Russians don't want to be paid in digital rubles, and denials from Binance CEO about receiving a $250M loan. There are also reports of fiat withdrawal issues for Binance EU users and an update on the legal battle between Bitcoin.org's anon operator and Craig Wright.
Terms & Conditions
The terms and conditions section provides information about the website's policies and guidelines. It includes sections on "About Us," "Privacy Policy," "Disclaimer," "Have a Story?," and "Advertising."
EN + English
The EN + English section provides a list of other languages in which the website is available for reading the content. The languages include Deutsch, Français, Русский, Türkçe, 日本語, Nederlands, Italiano, العربية, فارسی, 中文, Español, Português, Dansk, Norsk Bokmål, and 한국어.
Cryptonews
The cryptonews section offers various categories of news articles related to cryptocurrencies and blockchain technology. The categories include "News," "Bitcoin News," "Ethereum News," "NFT News," "DeFi News," "Altcoin News," "Blockchain News," "Press Releases," "Sponsored," "Cryptonews Deals," "Industry Talk," "ICO news," "Finance News," "Technology News," and "Price Predictions."
Exclusives
The exclusives section contains featured content that offers unique perspectives and insights. It includes articles in categories such as "Features," "Opinions," "People In Crypto," and "Podcast."
Videos
The videos section provides a collection of video content related to various aspects of cryptocurrencies and blockchain technology. The categories include "YouTube Bitcoin Videos," "Ethereum Videos," "DeFi Videos," "Altcoin Videos," "Blockchain Videos," "Market Videos," "Security Videos," "Trading Videos," and "ICO Videos."
Contributors
The contributors section features information about exchanges, market cap, price tracker, events, and jobs in the crypto industry. It provides valuable resources for those looking to stay up-to-date with the latest developments and opportunities in the market.
In conclusion, PayPal's stablecoin PYUSD being made available on Venmo to select users is an important development in the world of cryptocurrencies. However, the adoption of PYUSD seems to be sluggish compared to other stablecoins. This article provides a comprehensive overview of the topic, including information about the launch, the current state of adoption, and relevant press releases and news updates.