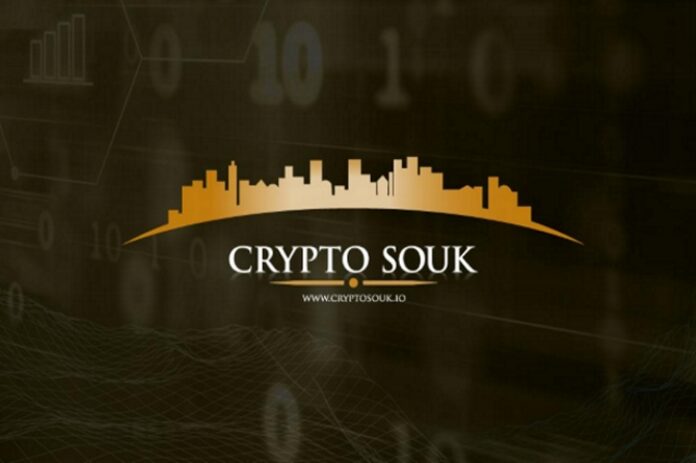 Crypto exchanges are daunting for the uninitiated. Poor design, unintuitive interfaces, off-putting technical jargon. It's little wonder that so many people choose to hold onto their cryptocurrencies through good times and bad rather than navigate the maze of the average exchange site. You would almost believe that some exchanges aren't interested in new business, preferring instead to greedily maintain platforms that are out of reach for most of us.
CryptoSouk, the next generation exchange dedicated to traders of all skills and levels, has the solution to this problem.
With dynamic trade execution, a creative and easily-modified interface, CryptoSouk offers the competitive pricing and array of services the expert trader expects without leaving the novice out in the cold.
And with its native token on offer for a discounted price during its pre-sale, CryptoSouk is excited to invite traders of all skillsets to take part in its ICO.
Native exchange tokens have blossomed in value this year, while other cryptos have faltered.  CryptoSouk's token, SOUK, will repay its investors in exchange fee discounts along with a generous referral programme, and that's before its value appreciation is even considered. And with plans to repurchase a portion of these tokens, a valuable asset is virtually assured.
Untapped potential
CryptoSouk sees opportunities for a dedicated trading platform for the Middle Eastern markets, a lucrative and eager trading ground so far untouched. Offering trading pairs in local currencies, and a platform in Arabic, CryptoSouk will tap the potential in this region, combining local knowledge with excellent customer service.
A human touch is often required, and CryptoSouk plans to invest heavily in customer service to give traders the best experience possible. A frictionless, fuss-free approach is a quality admired globally, not least in the Arab world.
Purchase SOUK at a 25% discount during the pre-ICO for one month only commencing on the 9th of July.
Join our community by registering at our website. Read the whitepaper. Join the conversation on