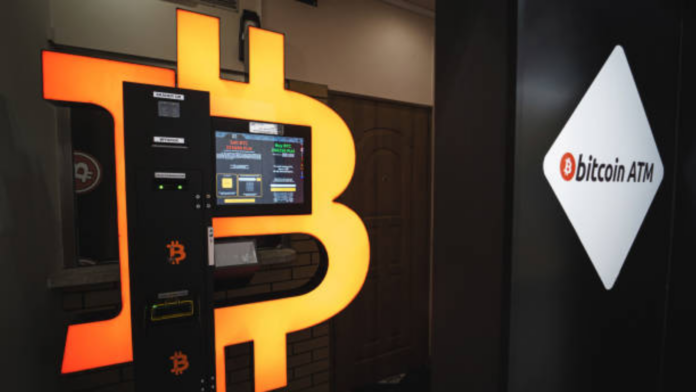 Cryptocurrency exchange Bitgamo has announced plans to open 75 crypto ATMs across Europe next year. This expansion comes as Bitgamo gains traction in the global crypto market, offering a unique no-Know Your Customer (KYC) conversion service and competitive rates for crypto assets. In this article, we will explore the background of Bitgamo, its expansion plans in Europe, the features of its ATMs, the best market rate it offers, positive customer reviews, the current state of crypto ATMs in Europe, and the regulatory challenges it may face in the UK.
Background of Bitgamo
Bitgamo is a Luxemburg-based crypto to fiat exchange that has been making waves in the crypto market. One of its standout features is its no-KYC conversion service, which allows users to quickly and easily convert their cryptocurrencies to fiat without the need for extensive identity verification. This feature has garnered attention from users seeking privacy and convenience in their crypto transactions. Additionally, Bitgamo offers rates that are up to 10% higher than the market average for popular cryptocurrencies like Bitcoin, Litecoin, and Ethereum. These competitive rates have contributed to Bitgamo's growing popularity among crypto traders and investors.
Expansion Plans in Europe
Bitgamo has ambitious plans to install 75 crypto ATMs across Europe in 2024. These ATMs will serve as stand-alone electronic kiosks where users can sell their cryptocurrencies for cash. One of the main advantages of these ATMs is that Bitgamo promises to offer the best market rate for selling cryptos, ensuring that users get the most value for their assets. The installation locations of these ATMs are yet to be announced, but Bitgamo aims to make them easily accessible to users across Europe.
Features of Bitgamo ATMs
Bitgamo ATMs offer a range of features designed to provide a seamless and efficient crypto to cash conversion experience. These ATMs are stand-alone electronic kiosks that allow users to sell their cryptocurrencies for fiat currency. The process is simple and straightforward, ensuring that even novice users can easily navigate the interface. Additionally, Bitgamo's ATMs offer the best market rate for selling cryptocurrencies, providing users with the highest possible value for their assets.
Best Rate in the Market
Bitgamo takes pride in offering the best market rate for selling cryptocurrencies. By comparing its rates with prevailing market rates, Bitgamo ensures that its customers receive the most competitive value for their assets. This advantage sets Bitgamo apart from other crypto exchange platforms and makes it an attractive choice for users looking to sell their cryptocurrencies.
Positive Customer Reviews
Bitgamo has received positive reviews from its customers, with many praising its privacy features, accessibility, and quick transaction times. Trusted review platform Trustpilot carries 86% positive reviews for Bitgamo, indicating a high level of customer satisfaction. Users appreciate the privacy provided by Bitgamo's no-KYC conversion service and the seamless experience of using its platform. The quick transaction times also contribute to a positive user experience, allowing users to easily and efficiently convert their cryptocurrencies to fiat.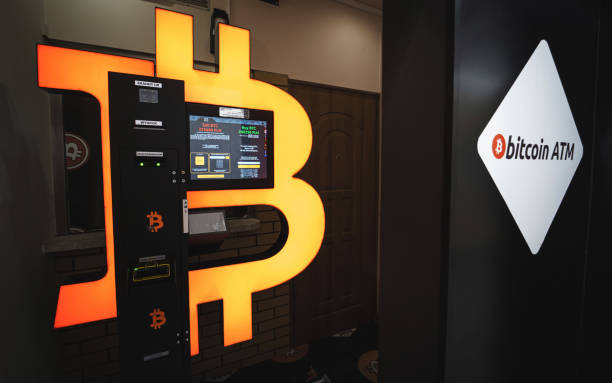 Crypto ATMs in Europe
The number of crypto ATMs in Europe is steadily increasing, reflecting the growing popularity of cryptocurrencies in the region. According to Coin ATM Radar, there are currently 10 operators in Europe running a total of 934 crypto ATMs, comprising 63.4% of the market. An additional 127 operators run 539 crypto ATMs, contributing 36.6% to the market. Bitgamo aims to establish itself as a major player in the European crypto ATM market with the installation of 75 ATMs across the continent.
Regulatory Challenges in the UK
While the expansion of crypto ATMs in Europe is promising, the regulatory landscape in the UK poses some challenges. The country has clamped down on non-registered ATMs, and its Financial Conduct Authority (FCA) is taking a tougher stance on Bitcoin ATMs due to a lack of regulatory structure. This means that Bitgamo may face regulatory hurdles in the UK and will need to navigate the regulatory landscape carefully to ensure compliance with local regulations.
Conclusion
Bitgamo's plans to open 75 crypto ATMs across Europe next year mark an exciting development in the crypto market. With its no-KYC conversion service, competitive rates, and positive customer reviews, Bitgamo is well-positioned to make a significant impact in the European crypto ATM market. However, regulatory challenges in the UK may pose obstacles to its expansion plans. Overall, Bitgamo's expansion signals a growing demand for crypto ATMs in Europe and underscores the increasing importance of convenient and accessible crypto to cash conversion services.