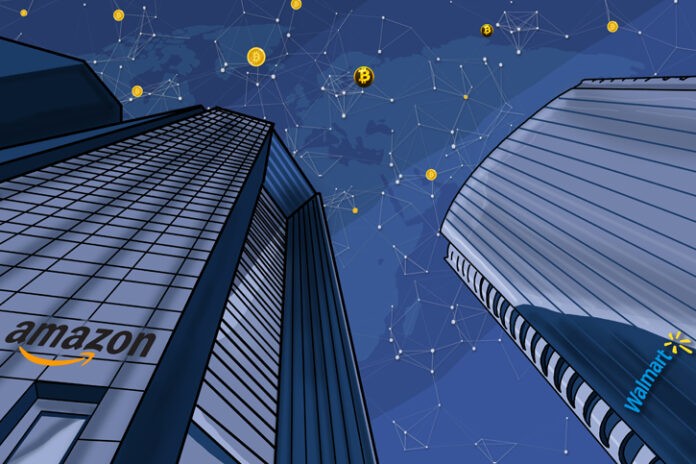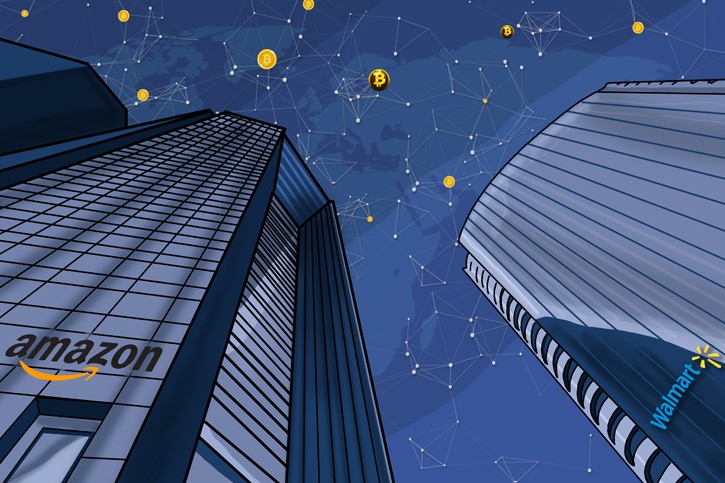 by David Drake
The popularity of blockchain is growing rapidly across sectors. In the process, this growth is creating numerous investment opportunities for entrepreneurs and investors alike.
Recently, we have witnessed several corporates integrate blockchain and cryptocurrency into their business models. Today, initial coin offerings (ICOs) have become a preferred way of raising capital compared to one year ago.
Going mainstream
The decision by Amazon and Walmart to integrate blockchain technology into their businesses is a big boost for the cryptocurrency industry. It is no doubt a vote of confidence that blockchain and cryptocurrencies are legitimate and a worthy investment according to Massimiliano Rijllo, CEO of Coinnect.
He says, "Walmart and Amazon moves are strong endorsements for blockchain and a clear sign that we will soon see many real applications for business. Until now, most efforts were concentrated on the development of "Protocol" and "Networking" layers with many interesting projects basically related to defining how blockchain will work as a new "Infrastructure" for values exchange. However, development of blockchain applications is still at the beginning."
The steps taken by the two companies will convince other firms, big and small, that have been hesitant to incorporate blockchain and cryptocurrency models in their businesses due to legitimacy issues to do so.
As multinationals that have a strong customer base worldwide, the decision by Amazon and Walmart to utilize blockchain could help push regulators into formulating a regulatory framework that allows for flawless adoption of blockchain technology.
Should this happen, it will pave way for mainstream adoption of blockchain technology and reduce market volatility which has been a big problem in the cryptocurrency industry. This would open doors for other companies to start developing innovative blockchain strategies, products and services to remain competitive in the industry.
New opportunities
Utilization of blockchain by corporates like Amazon and Walmart will certainly attract the best minds in the cryptocurrency space. It could trigger the interest of more people within the industry and cause them to seek information about blockchain applications.
If this happens, it will lead to new investment opportunities within the crypto market. Further, the market is likely to respond positively like it did in March 2018 when Amazon and Starbucks announced their intention to start using blockchain.
As a matter of fact, different countries are beginning to develop cryptocurrency strategies to facilitate the adoption of digital currencies. Such moves are expected to improve the market significantly.
Aljaž Pogorelčnik, Media Consultant at BehaviourExchange says, "There is no doubt that blockchain will eventually transform the way companies do business and engage stakeholders. Walmart, Coca-Cola and many other big corporations have recently committed themselves to improve transparency, accountability and efficiency in their processes with the help of blockchain. However, the first benefits of this early adoption of new technology, in this case, may be limited to PR and corporate image. But once companies grasp the revolutionizing potential of blockchain – beyond transferring value, producing and enforcing smart contracts and safely storing data – the possibilities are endless and the next few years will certainly be very exciting."
The market cap for cryptocurrency rose to $433 billion by the end of April 2018 up from $248 billion on April 1, 2018, representing a 74% rise in just one month. In February 2018, the industry hit a low of $283 billion due to high volatility from an all-time high of $828 billion at the beginning of January 2018. With this trend and the entry of big companies in blockchain industry, the crypto market may reach $1 trillion this year.
Disclaimer: David Drake is on the advisory board for most of the firms mentioned or quoted in this article.
=======================================