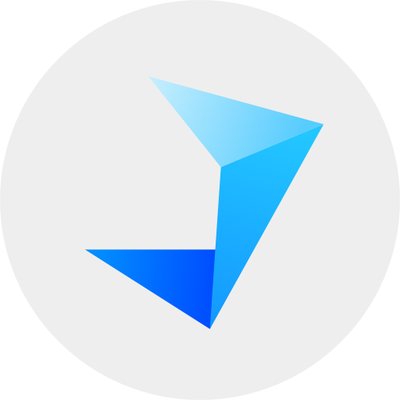 Many want to find best reviews or opinions about the up and coming ICOs. My articles are NOT any form of advice or recommendation. This is an analysis of each business featured. This post will be as neutral as possible with stating key points and facts about this ICO by Jincor.
Project Brief
"The platform for genuinely simple smart contracts and cryptocurrency transactions for any business."
Jincor is a platform that will allow any business to work with smart contracts and cryptocurrency payments easily with no legal, technical or operational complications and in a cost-efficient manner.
Smart contracts gain steam and so does Jincor! Check out the latest article in CIO about smart contracts for business (our CEO Vlad has also commented on the matter): https://t.co/klBS1vRfc5

— Jincor (@jincor_ico) October 18, 2017
The ICO
Jincor's token title is JCR.
JCR tokens are developed on Ethereum blockchain and conform to the ERC20 Token Standard. 35,000,000 JCR tokens were issued in total at $1 per 1JCR. The ICO is capped at $26,600,000. The ICO launches on November 15th and will last for 6 weeks, ending on December 30th. There has been a pre-ICO between August and September of this year with 4% of the tokens already sold.  
Team
The website indicates that there are 15 in the teams Two are the co-founders (Vladislav Kirichenko & Vagan Abelyan) whom are both from Russia, six Engineers, two Community Managers and the rest are in Marketing, PR and Design.
The team does look strong and welcome balanced. The business model requires all kinds of professionals and not just developers, which Jincor seems to have done a good job of.
Personal note to Vlad, the profile picture on the website looks so different to the pictures on his social media!
MVP
The company is stating that they are currently in the process of developing a working beta version of the platform for the simplified B2B smart contracts or to be more precise, SaaS platform.
There are four main stages of Jincor's product line. B2B SaaS platform, Decentralised Cloud Platform, Global Business Ecosystem and the all important Digital Jurisdiction system.
They are indicating that the development of these platforms is heavily dependent on token the crowdsale. $20 million dollars to reach all four stages. If they are also targeting experienced investors a further breakdown to the reason why such an amount is needed to reach these goals can be very helpful.
Jincor does have a Github account
They do have some development done but there doesn't seem to be high activity on the project. Most of the contribution is done by Andrey the CTO.
Intellectual Property
There hasn't been any mention of any intellectual property (IP) that is unique to Jincor. Maybe it is their solid resolve to create the business and building a well established organisation.
Whitepaper
One of the best I've seen so far. Although is it still heavily focused on the ICO structure, token values and distributions, they still had well detailed breakdown of where the crowdsale investments will go.
They also had a detailed overview of the three senior executives leading the company. This is very important for transparency. It will offer an ease of mind for many remote investors.
They briefly cover the business model, which is a point that many potential investors would seriously like to see more details of.
Milestone/s
Jincor was impressive by outlining different roadmaps. The project timeline of their exciting closed beta project. Their future extensive development timeframe and The post ICO roadmap. Here's one example:

Value Proposition
Since the business model section of the whitepaper was not fully explained there was no indication of value proposition. The product section had this written which came closest to a VP:
Jincor ecosystem is a combination of decentralized (dApp) and classic web applications that let anyone create organizations and manage them on the private blockchain.
Legal Entity
They were also clear on the company legal structure with the parent company incorporated in Cyprus as Jincor Ltd. For more details on their legal status click HERE.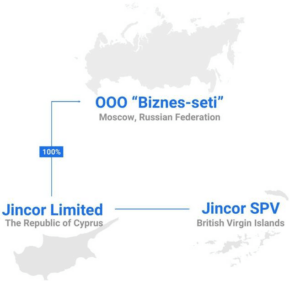 For anyone who doesn't know, Cyprus is a tax haven, especially for companies looking for European presence. The company is legal and can trade with no obstacles, at least to my knowledge.
Website Quality
The website is written and developed in full HTML5 and Javascript. It is heavily secured by Cloudflare servers. Very hard to break through such firewall.
The web host provider seems to be Amazon Web Services, which I believe where the Jincor team are also developing and hosting their SaaS platform. Expensive Cloud service platform but worth the money.
All these are indications of a well managed and developed website.
Social presence
Jincor is making an effort to be visible on as many social platforms as possible. They have a decent medium blog with updated articles. Here are some statistics on their social media during the post of this article:
Twitter (766), Facebook (242), Reddit (14), LinkedIn (31) & Telegram (271) of which seems the most active.
Bottom line
A lot of positive points. The token sales seem to be catered more for the long-term investor instead of your typical ICO enthusiast looking for a quick trade.
While they seem to be well organised as an organisation with a strong claim to a working MVP, they might fall short in the company's actual IP and competitive advantage, that's where the suggested detailed business model can come in useful.
They have an ambitious market entry strategy with an estimate of 10000 companies (indicated in the whitepaper) using the Beta platform by Q3 of 2018, although the website mentions 2000 companies for the same period. Some confusion here and would need further explanation for sure.
They have an ambitious estimate to how much the value of their token might appreciate but in the longer run as the company delivers on its stated roadmap that might be close enough.
They mention they will launch an open beta of their platform in December, maybe a demo version of the platform would be very helpful for any looking to invest in the ICO.