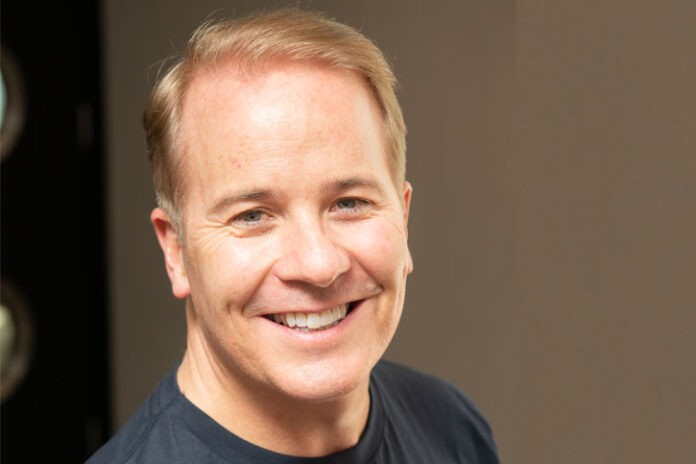 Understanding data is a key aspect of every business, especially small ones who are struggling in today's economy. Clarity is a project that will build a global business advisory platform for small business owners. By using the power of both artificial intelligence and blockchain, Clarity will allow small businesses around the world to take back control of their data, boosting their growth and helping them achieve their full potential. The platform will help them understand their numbers, how to make better decisions, build a better business and access the cash, finance, and investment they desperately need. We interviewed Aynsley Damery, CEO of Clarity who gave us a perspective of his business:
Where did the idea of Clarity come from?

Clarity was borne from the four founders' passion for small business and a desire to make a significant impact in the world. Small business is the backbone of the global economy. Their growth and success are vital for job creation, wealth generation and the building of local communities. However small business owners are struggling. Business is complex and getting even more so. Competition is rife, there is a severe downward pressure on pricing and technology is dramatically changing the way business is done. Entrepreneurs are working longer and harder for smaller returns. Governments and banks are not helping.

We want to change all that. Clarity will help business owners make better decisions, thereby creating a better and more successful business. We also want to help them to create a better life for their team and family, ultimately contributing towards creating a better world.

According to statistics that you share on your website, 60% of small businesses fail with the first four years, and within the next 10 years, only 1 in 10 actually make it. How can Clarity change this?

As accountants and business advisers, we've helped thousands of business owners from around the world over the past 20 years. We understand how business works and why it fails. Business owners struggle for a variety of reasons. However, from our experience, the three biggest reasons businesses fail are; not understanding their numbers, failing to plan properly and poor cash management or a lack of appropriate funding and investment.

The Clarity platform has been built to solve these problems. Our platform will help business owners understand their key numbers, show them how and what to improve, give them a business development programme to create a business that works and help them manage cash and access the funding and investment they desperately need to grow sustainably.

Through the Clarity platform, entrepreneurs will be able to compare their metrics with other businesses in order to improve their performance. How will the platform feed such information?

Clarity will take financial information from business owners' core bookkeeping software via APIs. As accountants, we've strongly advocated cloud accounting solutions (such as QuickBooks Online and Xero) for years, as these have massive benefits in terms of cost, time-saving and more accurate data for small business owners. Once we've taken the financial data and crunched the numbers in the background, we will then be able to provide valuable insights, benchmarking and feedback to business owners graphically.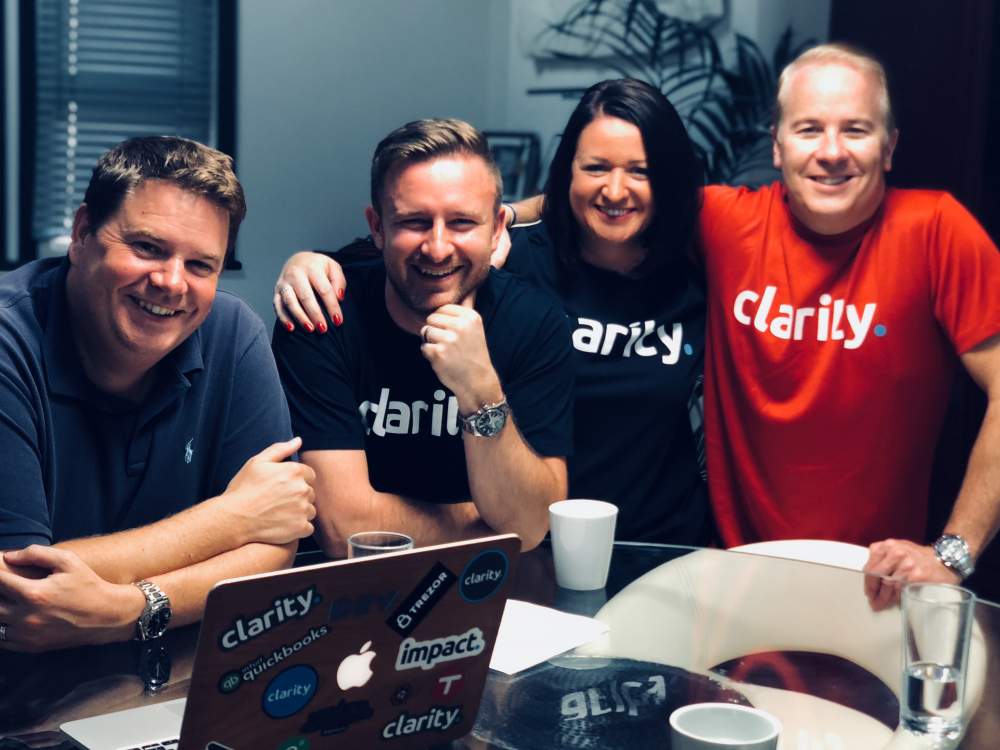 The experience of Clarity's executive team is quite impressive. How did you all come together to work in this project and what can each one of you offer?

Many thanks. Actually, we've known of each other in the accounting industry for quite a while. All of us were running successful award-winning accounting firms with a difference. We met at a conference run by the ground-breaking giving organization B1G1 Business for Good in July 2017. We were talking about the quality of business advice and support for entrepreneurs and how it could be done better and on scale. That was the start of the Clarity journey!

I'm good with strategy, branding, marketing, and promotion. Bigger picture stuff, I'm not great with the nitty-gritty, but do it if I have to. Luke Smith (our CTO) is also great with strategy, but more importantly, how technology can be used effectively to create a better client experience. Steve Briginshaw (our COO) is fantastic with systems and processes and great at project management, making sure what needs to get done, does. Julie Heaven (our CFO) is obviously superb with numbers and managing our money, she is also fantastic at budgeting and planning and making sure our ideas and plans work from a numbers perspective.

Given the current situation that ICOs, in general, are facing and the difficulties of securing funding in the crypto industry have increased considerably, has your team already locked down any major investors?

The founders are quite influential in the accounting and business world. We have had initial conversations with VCs and investment funds, all of whom are extremely interested as our business model is robust, with a clear and innovative customer acquisition and income generation strategy and understandable, from a traditional investors perspective. They are interested irrespective of how any crowd sale goes. We have had numerous conversations with some of the largest accounting firms and networks in the UK and the world. In fact, we are quite close to agreeing on heads of terms with one of the largest membership accounting networks in the UK. We have also had a number of discussions with family offices, business organizations and some of the largest accounting software houses in the world.

One amazing aspect of Clarity is the Give Back section and its commitment to do well for the community. Can you tell us more about the charities and programs Clarity will be working with?

We believe in Better Business, Better Life and Better World and support the UN Sustainable Development Goals to end extreme poverty, climate change and inequality by 2030. We believe that business has the power to change lives and entrepreneurs play a massive role in helping solve some of the world's most meaningful problems. That's why every time somebody buys a CLRTY token or uses a token on the Clarity platform, something magical happens automatically… the world becomes a better place, in a special way.

The three worthy causes we have chosen to support resonate with the founders. I am a member of the advisory board of Free to Shine, a charity that believes that girls should be in schools, not brothels, and protects them from being trafficked by providing them with education and support. We are also supporting two other causes, providing access to business training for new social entrepreneurs to help them get out of poverty and planting trees to provide nutritious fruit or vegetables for rural communities.

Clarity's platform will serve as a link between small businesses, accountants, advisors, and institutional investors. What strategy do you have in place to attract major traffic and make this feasible?

The founders are influential in the accounting and business worlds. We have a unique customer acquisition strategy and the ability to leverage existing relationships. Rather than acquiring customers one by one, we want to partner with the regional, national and international accounting networks and firms to put small businesses on the Clarity platform in bulk. We also want to partner with other software and blockchain companies.

Why should someone purchase tokens in your token sale?

The small business market is colossal and small business owners desperately need a platform like Clarity. There are massive bonuses and rewards for getting in early. Every token holder will receive a unique referral link and will get a 15% bonus for every token purchased using that link. And when Clarity goes live, each CLRTY token will have a minimum price of $2 on our platform. In addition, every token holder has the opportunity to set free any undervalued ether in the current crypto market.