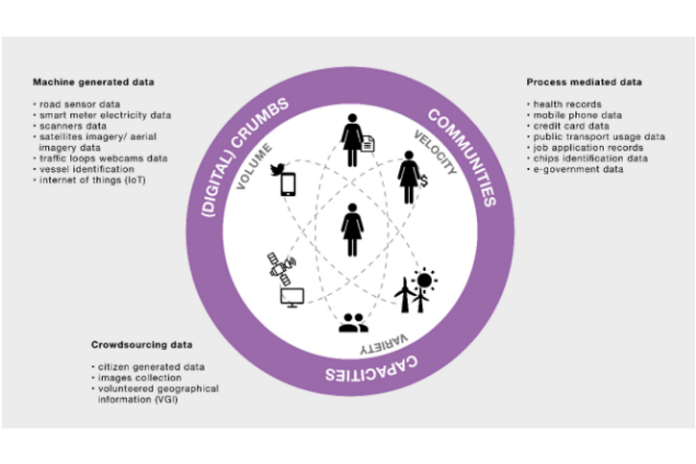 by Veronica Garcia
When it comes to financial inclusion, banks are sometimes unable to include individuals in their system due to lack of identity. Individuals that do not have an official ID will find it difficult to open a bank account, deposit money or make an electronic transfer. This keeps them from having a history of transactions that can verify their capacity to repay loans. Additionally, by not having a credit score, they don't have access to capital from lenders.
Below, we explain how blockchain technology can solve this problem.
Creating a 'self-sovereign' digital identity
Using blockchain technology, people can create a "self-sovereign" digital identity, which, through user-centric data networks, can be verified and decentralized without the presence of a centralized authority. On-chain digital identities offer the benefit for users to always remain in control of their root of trust while permitting them to share it with whomever they choose.
Making use of this technology could empower more women in the third world to become part of the financial system. Addressing the gender gaps in "traditional" data contributes to the SDG 5 (Sustainable Development Goals of the United Nations) related to achieve gender equality and empower all women and girls.
Improved data security
The rate and speed at which data is produced have rocketed in recent years. Data is generated by users of new technologies such as mobile phones and sensors in some devices. Thus, data is often a by-product of using certain services.
As the recent scandal of Facebook improperly sharing user data has shown, data privacy is a legitimate concern. In short, ownership of data should remain with the person who creates it.
The existence of a self-sovereign identity within the blockchain could support this process. Here, data can only be shared or sold with the consent of the individual and not by the company who operates the devices or who provides the service.
Improved verification process
This technology also provides a more reliable verification process than traditional payment systems. Transactions are verified and stored in an immutable digital ledger by digital nodes. This verification process can be performed with different methods such as proof of work, proof of stake, zero knowledge proof, and byzantine agreements among others.
Each DLT and blockchain uses a different verification protocol. However, hybrid consensus can also be applied to bootstrap faster permissionless consensus by combining an inefficient blockchain protocol with a fast permissioned protocol. Additional consensus can be used from decentralized identifiers (DIDs) working with authentication proofs such as privacy-preserving biometrics. The latter provides a layer of security since the technical scope for security of the IoT (Internet of Things) is limited.
While there are different solutions to address security, blockchain offers certainty that the same data has not been duplicated. Moreover, its decentralized nature makes far less vulnerable to being hacked by cybercriminals.
Blockchain technology allowing third-world access to digital payment systems
Blockchain allows people living in the third world to access a decentralized digital ID, a credit score and improved ownership of their financial data, giving them a chance to be part of the financial system and the global economy.
It can enhance transparency and optimize systems, with better planning, decision-making, and more agile implementation, verification and monitoring.
However, achieving these benefits depends on an effective, secure and private approach towards data acquisition, analysis, and use.  
Author Bio
Veronica Garcia is the CEO and founder of BitLumens. Veronica's research focuses on renewable technologies and on quantifying investment needs for each country's target for renewable power generation. In 2017, she developed a device that brings solar power and water to women in rural communities in developing countries using IoT and blockchain technology. Bitlumens decreases CO2 emissions and fosters gender equality.