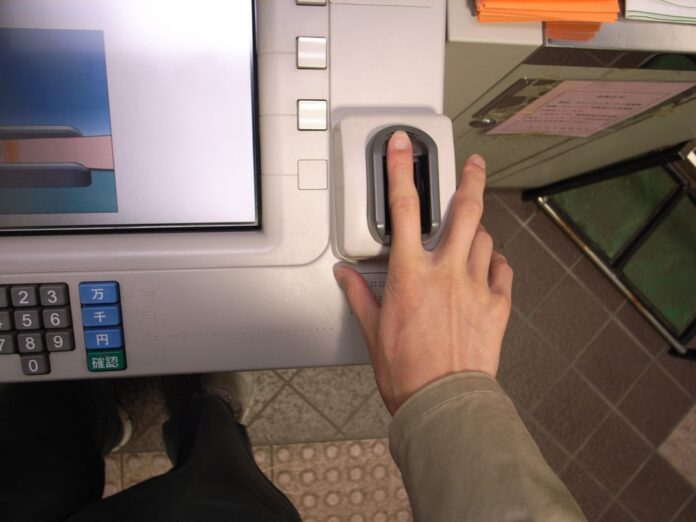 The AML BitCoin will require users to submit an iris, fingerprint, or face scan, amongst other documentation to get certified.
A new cryptocurrency will soon become available which would require a user to submit proof of residence, two separate government-issued forms of identification, and either a fingerprint, iris scan, or face scan.
The cryptocurrency, called AML BitCoin was developed by the NAC Foundation and claims to be the first cryptocurrency that fully complies with all requirements set out by both Know Your Customer as well as Anti-Money Laundering guidelines. This achievement is largely due to the cryptocurrency using the biometric identification of all intended users.
The AML BitCoin requires users to confirm their identities with a mixture of governmental paperwork as well as biometric details before it becomes approved by the AML BitCoin digital wallet. Once a user has been approved, they will be required to submit biometric information every time they wish to access their AML BitCoin wallet.
Since its launch, over 2.5 million AML BitCoins or AMLBits have been purchased via a private sale. According to the NAC Foundation, there are a total of 76 million AMLBits available to the public via their initial coin offering (ICO). The ICO is being orchestrated by ICOBox, and according to the NAC Foundation, the coins can be bought using any kind of fiat currency. The ICO attaches a transaction fee of 1%
According to a statement from the NAC Foundation, the AML Tokens that are currently available on their ICO public sale will be converted to AMLBits on a 1:1 ratio once the ICO has been concluded and the NAC Foundation has activated the AMLBits' features.