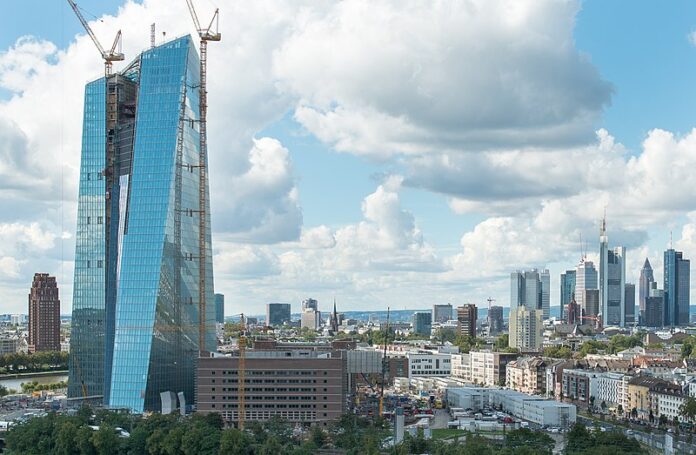 Christine Lagarde, the president of the European Central Bank, has spoken with Klaus Schwab about cryptocurrencies, stablecoins, and an upcoming European CBDC.
"Cryptocurrencies are not currencies at all"
WEF chairman Schwab and Lagarde met for an online discussion in a Time 100 talk. After talking for around 25 minutes about the economic outcome of the COVID-19 pandemic, Schwab also asked the ECB president about her stance on digital currencies. In regards to native crypto tokens such as Bitcoin, as well as stablecoins, Lagarde disapproves of calling them currencies, adding:
All alleged cryptocurrencies are not currencies at all. They are speculative assets […] and they present themselves as currencies, which they are not.
There is indeed a heated discussion among the crypto community whether fungible tokens should be called a currency, with some preferring the term crypto asset. While the debate might seem like splitting hairs at first glance, the legal classification of crypto tokens does make a difference in terms of regulation. Lagarde specifically calls for a stronger regulation of stablecoins:
[Stablecoin] issuers should have to back up their coins with as many Dollars as they have coins. That needs to be checked, supervised, regulated, so that consumers and users of those devices can actually be guaranteed against potential misrepresentation. Very recent history has shown that those reserve currencies were not always available and as liquid as they were intended to be.
ECB to keep experimenting on own Digital Currency
In regards to Central Bank Digital Currencies, Lagarde said that the ECB should be "ready and have the technology available" to respond to market demands. For this purpose, the ECB has launched a research program to develop the necessary technology for launching a CBDC. Lagarde added:
That's the reason why we have decided to go ahead with a two-year experiment, to make sure that we can actually respond to that demand: Availability, just as cash is available and will continue to be available, safety and security of the device, user friendliness, cheap costs, and ways of transacting that will be recognized and accepted not only in the EU, but around the world.