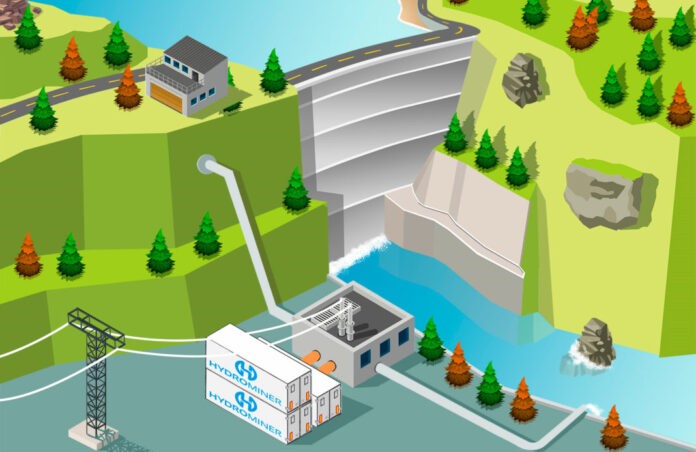 Crypto currency mining – a process in which computing power is provided to secure the transactions happening on the blockchain – is no longer what it used to be. Bitcoin mining as a hobby has now grown to industrial levels and its energy consumption is rivaling that of smaller countries. Bitcoin mining alone consumes as much energy as Lebanon, or 15 million US households.
However a new mining company based in Austria is combining green energy with mining profitability. HydroMiner was launched in 2016 by the sisters Nadine and Nicole Damblon, who quickly grew a mining operation from their apartments into a large-scale business.
They soon realized that the most lucrative price for electricity is available when you are next to the source generating it. That's is why they are now renting carbon-neutral hydro-power stations in the Austrian Alps.



Austria has been on the forefront of the focus on renewable energy. Among countries in the European Union, Austria leads the pack when it comes to the percentage of electricity it generates from renewable sources. At present, more than 670 run-of-river power plants and some 1,800 small-scale hydro power stations are in operation.
For crypto mining, utilizing hydro power has major advantages. Not only does it offer cheaper energy, but it also saves money on cooling, since the cold river water is used. Finally, using renewable energy lowers the carbon footprint of the mining operation.
Eco-friendly Cryptocurrency Mining in the Austrian Alps
At the moment, HydroMiner operates in two hydro power stations near the Austrian capital Vienna. The founders of the project are now working on expanding the mining capacity by renting more hydro power stations. To finance this expansion and let investors participate in the profits of the mining business, HydroMiner will perform a Token Sale in early October.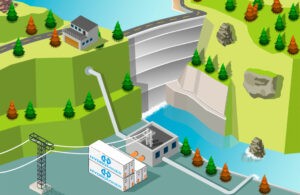 HydroMiner Token Sale
On September 25, 2017 HydroMiner starts the pre-sale of its H2O token, representing an energy contract that allows its holders to receive profits generated by mining, measured in watts. Acquisition of this tokens will allow investors to receive mining profits from a fully running mining operation. It can be taken out from their whitepaper, that the sisters expect to get a return on investment of 8 months.
H2O is an Ethereum ERC20-standard token that can be purchased with Ether. The complete details on the pre-sale and the main token sale are available at the official website at hydrominer.org. The term Initial Coin Offering (ICO) is used to describe the event of creating a new token on the blockchain.

It should be noted the early purchasers will get a discount on the token price.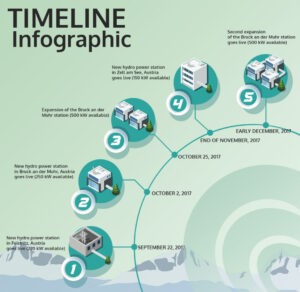 What is Ethereum?
Ethereum is the next exponential leap forward in blockchain technology. While the Bitcoin blockchain is used to track ownership of digital currency, the Ethereum blockchain runs the programming code of any decentralized application. One of those applications is the smart contract, that will be used to create the H2O token.
Token Sales based on Ethereum are an innovative, democratic funding mechanism. They work by creating new crypto tokens and giving them away in exchange for Ether, the crypto currency. This way, even smaller investors are able to unite and join forces with big players to fund projects they think will improve the future.
Conclusion
HydroMiner gives you the great opportunity to invest in an already established company that yields profits. To join, you simply need to acquire an H2O token over the ethereum network.
This Token Sale will combine green, cheap energy while capitalizing on the rising cryptocurrency markets, offering everyone a high profitable investment, while working towards a green and environment friendly future.
HydroMiner vision is to become the world's leading green crypto mining company.
Press Contact
https://www.hydrominer.org
Philip Dimitrov
CMO, HydroMiner
[email protected]
Phone: +43 664 61 80 559
Open for live interviews, Q&As about everything surrounding blockchain, mining and ICOs.