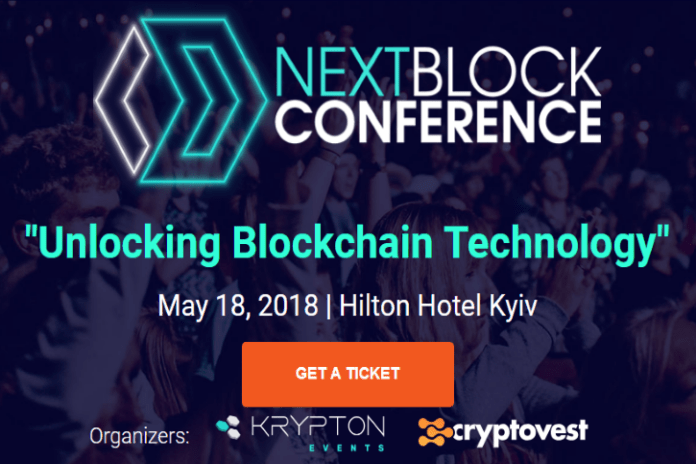 In just a few short days the blockchain world's elite will descend on Kyiv, Ukraine for the Next Block conference. This premier networking event takes place on May 18th at the five-star Hilton Kyiv, followed by a can't-miss after-party. Hundreds of participants will engage with industry-leaders in the Cryptoverse, headlined by keynote speakers Bobby Lee of BTCC and Simon Cocking of Cryptocoin.news and Irish Tech News.
Keynote speakers
Bobby Lee is a cryptocurrency veteran if there ever was one. Lee was instrumental in growing the first Bitcoin exchange in China, BTCC, when he joined the team in 2013. Bobby Lee is also the Vice Chairman of the Bitcoin Foundation, an American non-profit focused on the development of Bitcoin and the cryptocurrency ecosystem. Crypto-enthusiasts may be familiar with the Lee family, as Bobby is brother to Charlie Lee, founder of Litecoin, the sixth most valuable cryptocurrency as of this writing.
Simon Cocking is the Editor in Chief for both Cryptocoin.news and Irish Tech News, and an ICO-advising master. Having advised over 100 high-performance ICOs in marketing and PR strategy, he is as experienced as any in the space. Cocking is consistently ranked as a top expert on ICObench for his success in advising ICOs. All of this combines to make Simon one of the top blockchain influencers in the world year after year.
Who else will be speaking?
Along with the two keynote speakers, participants will gain insight from crypto-marketing guru Nimrod May, the CMO behind Sirin Labs, which holds the record of 4th largest ICO in history. An additional 20 speakers will give their input on panels discussing the future of ICOs, streamlining PR for blockchain ventures, and numerous other topics.
Jumpstart your ICO with quick-fire pitch session
Do you think you have the seed for the next big ICO? What better way to give your idea wings than to pitch it to the audience at Next Block? Moderated by On Yavin, Co-Founder and CEO at Cointelligence, participants will have the opportunity to give a three-minute pitch of their idea on the main stage. This could be exactly what you need to give your project legs and make connections with the right people.
What about the after-party?
Most conferences wrap-up at the end of the day's speeches and call it quits. Next Block takes it to the next level with an after-party, dubbed the "Official Fashion TV FTV Coin Deluxe Party". The stylish event features the Founder of Fashion TV Michel Adam, and will be held at the aptly-named COIN restaurant. This one-of-a-kind networking party is the cherry on top of an already stellar blockchain conference.
Last chance for discounted tickets
Today you can still purchase tickets and secure the 15% discount. Tomorrow is the last discounted day, where you can pick up your pass at 10% off. Don't miss your opportunity to rub elbows with industry experts and enthusiasts at this world-class conference.