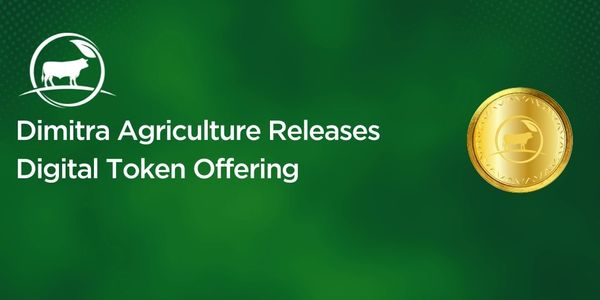 Agricultural technology (AgTech) has been a huge driver for agricultural advancement since the start of the industrial revolution and has led to a multifold increase in efficiency and crop yield. With the turn of the 21st century, data has become an increasingly important part of AgTech, but so far, the newest developments have only reached the wealthiest parts of the world. 
In developing countries and newly industrializing countries, the vast majority of smallholder farmers still produce crops mainly for their own upkeep with most of their yield being consumed by the farmers themselves, their families, or external workers. Since they can bring only a small percentage of their products to market, their access to new technologies that help them increase their yield is highly limited. 
The new AgTech platform Dimitra seeks to change this by giving farmers a tool that helps them both manage their production cycle and rewards them for doing so. Currently, Dimitra offers its services to more than 60 countries and has already registered millions of users. 
AgTech meets FinTech
The Dimitra platform can be accessed from mobile iOS or Android devices, or from stationary PCs using a web interface. On the platform, you can register every step of the production cycle, from tilling your fields over-fertilizing and pest control to harvesting the crops. The same can be done for livestock and all of your farming facilities. 
There are two reasons for registering all of this data. First of all, the Dimitra platform helps you keep track of what's going on in your fields. When did you last fertilize your fields, or spray which pesticide? In what quantity? Which seed did you plant on which field as part of last year's crop rotation? 
With Dimitra, you can have all of this information at your fingertips anywhere you go. Additionally, you receive useful recommendations generated by machine learning, and best practices tailored specifically to your fields.
Get rewarded and grow your Business
Another reason to enter the data on the Dimitra platform is that your data can be valuable for other people, such as agricultural researchers, or suppliers who want to optimize their fertilizers, pesticides, seeds, and other farming materials. Your data is kept private, anonymized so that researchers can't identify your farm, but analyzed to evaluate the performance of various products.  
Any time you enter your data on the platform, you get rewarded with Dimitra Points. The more you use the platform, the more Dimitra Points will accrue. As an internal currency, Dimitra Points are stored on a private consortium blockchain, which is far more efficient than storing them as ERC-20 tokens on the Ethereum blockchain. 
Also, farmers can use their points on the platform's marketplace to purchase agri-services. For example, you can purchase sensors that constantly test the soil on your field and directly enter the data on the Dimitra platform, which subsequently earns you more rewards. 
You can also use the points to purchase recommendations that help you increase your yield by a factor of up to 1:10, meaning that purchasing a recommendation worth $40 in Dimitra Points can increase your yield by up to $400. 
Alternatively, you can directly monetize your data by exchanging Dimitra Points for the publicly traded DMTR tokens and thus open an additional source of income. If you want to know more about Dimitra Points and DMTR, stay tuned. In the next article, we will give you a complete rundown of how these tokens work and what their purpose is in the Dimitra ecosystem.