Tokenisation Workshop, Kuala Lumpur
August 9 @ 10:00 am

-

5:00 pm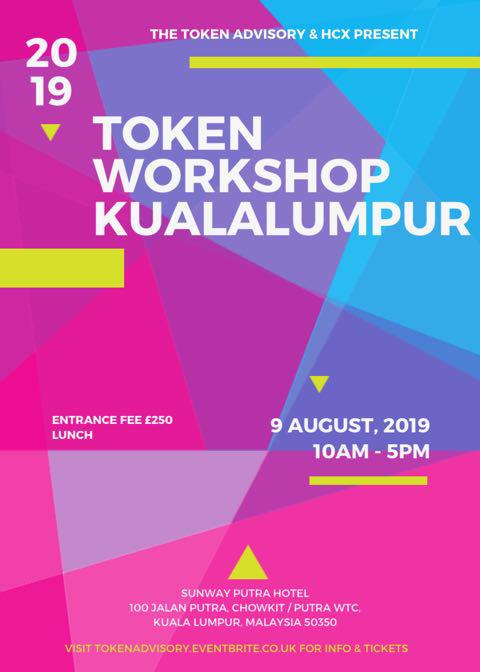 Tokenisation is the process of converting some form of asset into a token that can be moved, recorded, or stored on a blockchain system. To put it simply. tokenisation converts the value stored in some object – a physical or a digital object, like a painting, or an intangile object, like a carbon cerdit – into a token that can be manipulatec along a blockchain system.
For any public or private company, it has been legal to issue non-paper/electrobic/digital shares and other securities for decades. Now after the breakout of Distributed Ledger Technology, companies from across all industries can raise money from public by issuing digital securities like shares and bonds. Established companies can move their equity and loan records to a blockchian-based register and benefit from the latrest developments in the capital markets infrastructure.
An issuance of securities in a digital form on distributed ledger allows private companies to utilise the benefits of public capital markets with even greater efficiency – enhanced liquidity of private securities, 24/7 market access, near real time settlement, automated dividends / interest payments, embedded compliance, cryptographically secure digital wallets, cost reduction, and easy follow on rounds.
2019 is a year of notable and applicable use cases and from 2020-21, digital securities issued on blockchain have all chances of becoming a new standard for the private capital market.
In the Global Series of Token Advisory Workshops, we bring to you the unique pioneering knowledge of the various kinds of security tokens, digital assets, the new ways of fund raising for ordinary companies in any industry to legally raise money.
Come give yourself an edge in the $500 trillion tokenisation industry that is about to revolutionise banking, traditional finance, venture capital, IPOs, fund investing, asset management etc.
The tokenisation workshop will provide you with the best market practice and insights for the legitimate issuance, distribution, private offeribg, management of securities in a digitally wrapped form (known as security tokens, smart programmable securities, or digital securities).