Blockchain Ireland Week
May 29 @ 8:00 am

-

June 2 @ 5:00 pm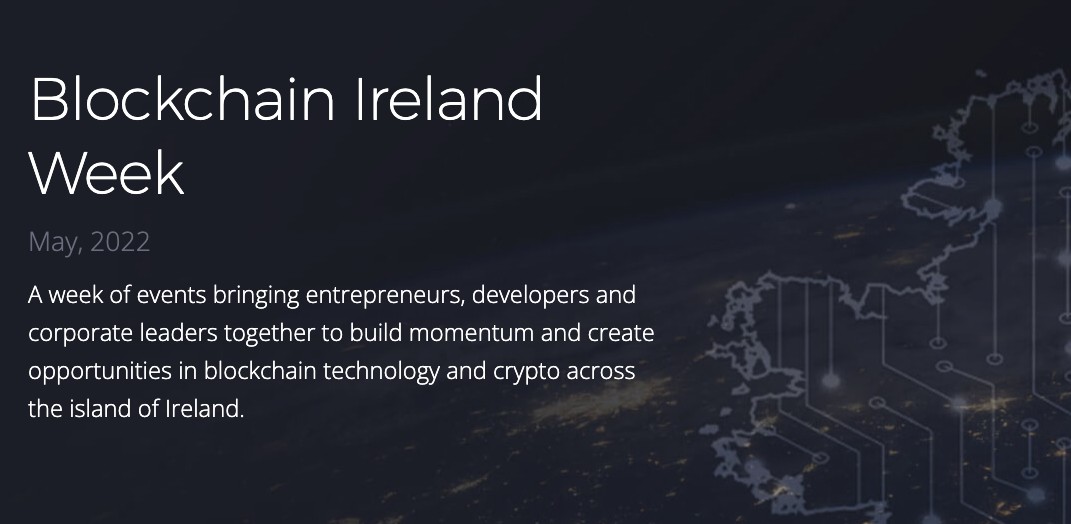 A week of events bringing entrepreneurs, developers and corporate leaders together to build momentum and create opportunities in blockchain technology and crypto across the island of Ireland.
A hybrid programme events from Blockchain Ireland will explore the unique opportunities of this exciting technology – 30 May 2022 Blockchain and distributed ledger technologies (DLT) are already widely used in many industries and are predicted to have increasing impact in the near future.
By 2030, blockchain could be used as a foundational technology for 30% of the global customer base, according to Gartner. Furthermore, as the business world moves towards holding and trading more digital assets, with Deloitte reporting intent among more than three quarters (76%) of executives within a decade, blockchain is expected to become a critical enabling layer, not just for enterprise, but for organisation of all shapes and sizes.